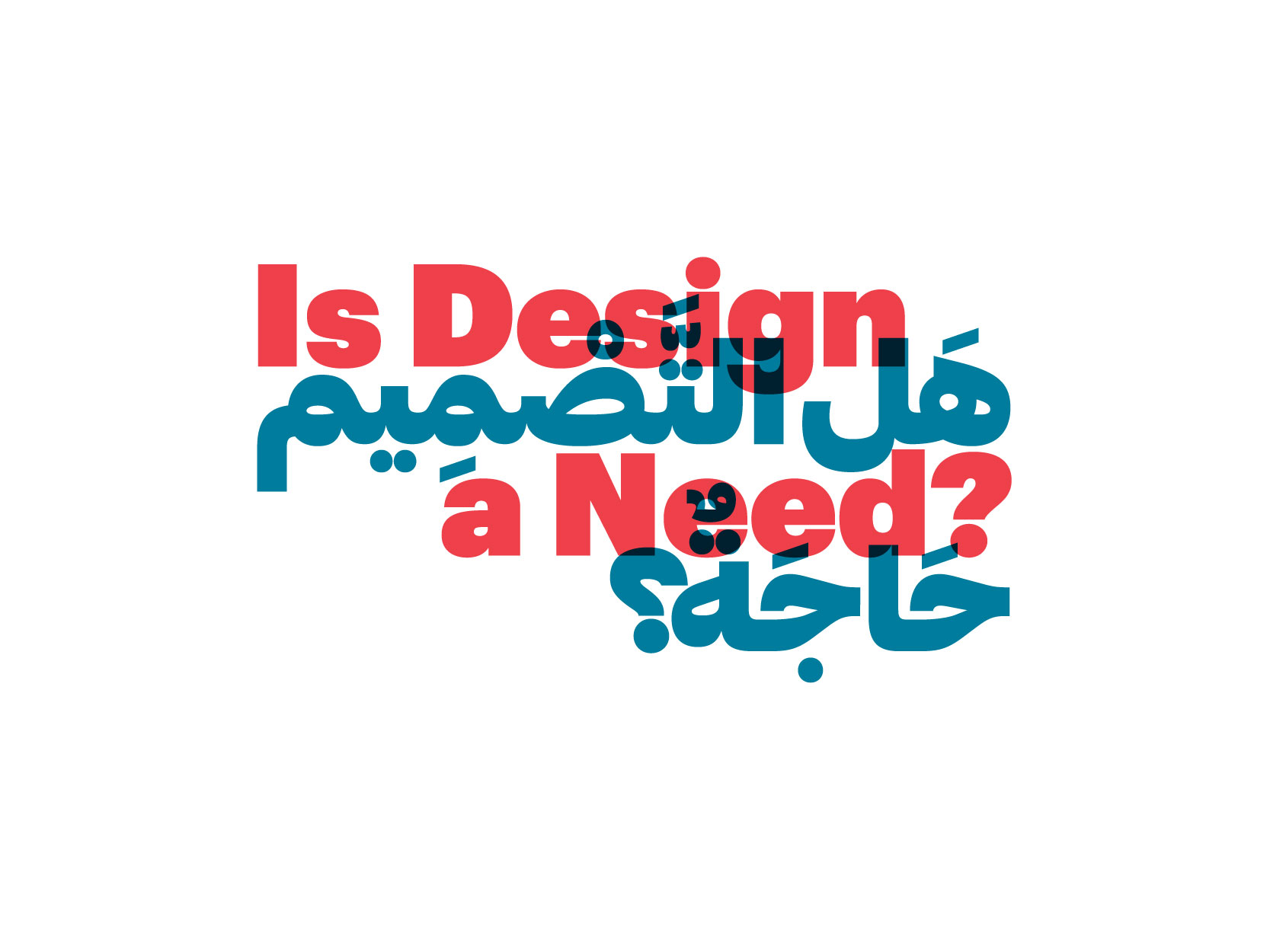 BDW2017 Theme
The theme of Beirut Design week is a carefully chosen topic that represents the values of the MENA Design Research Center and identifies with current events. It also symbolizes the voice of the community of designers that come together once a year to showcase their work and interact with one another. Unlike other design related events, MENA DRC as a non-profit organization, selects themes that are unique in their thoughtfulness and focus on important issues that matter to everyone in the community.

While keeping the context local, it is crucial that after five years since its inception, Beirut Design Week contributes to the discourse that is relevant to the global design scene and its developments. This is often reflected in the conference, talks and workshops, and sometimes in curated exhibitions. The theme also encourages press and media partners to pursue interesting and novel ideas designed by emerging and established Lebanese designers in order to develop creative content for their international audiences.
The main goal of the BDW2017 theme is to motivate community engagement and trigger dialogue among its various members. MENA Design Research Center encourages critical reflection and discussions about the value of design and the challenges that the design community faces in Lebanon. And in order to initiate this dialogue, the theme comes in the form of a question:
IS DESIGN A NEED?
As designers, we have the power to change mindsets and behaviors. How can we use design to challenge the status quo and defeat assumptions? How can design be critical and provocative with a cause? The mission for this year is self-criticism and self-appreciation as designers. The message is not only set out towards the designer community but the general audience at large, in order for us to understand the different opinions that come from architects, product, graphic, or fashion designers as well as non-designers. What do designers understand when we use the word "design"? Do all designers have the same definition in mind? How does the general public perceive design? How important is it in our daily lives? Do we need design?
The theme offers participants and audience of BDW to question design and their role in the field of design. To assess more critically what a need is. To debate and create discussions that are not being heard in the public sphere. The theme also offers participants the choice, which they have to make by deciding where they stand and why. The theme also pushes people to remember that Beirut Design Week is not just about commercialization and marketing of luxury goods, but an opportunity for everyone to think more creatively about their designer paths, to explore new options, to look for new collaborations, and to dare to do things that are outside their comfort zone.
HOW TO ENGAGE WITH THE THEME?
All participants of BDW2017 are invited to use the theme as a concept for their event but this is not obligatory. However, all participants are required to give an answer to the question. All participants will be asked to contribute to the discussion by the organizers of BDW, and the audience will be interacting with the theme on social media. All answers will be gathered and presented during BDW2017.
In order to categorize the topic of design being a need or not, we have developed three tracks with tags which would help identify the types of needs; however, other categories are also welcome.
IS DESIGN A NEED FOR…
a. The Designer
Self-expression, skills development, craftsmanship, technique, expertise, self-fulfillment, ego, creativity, pleasure, beauty, aesthetics, therapy, intuition, interactive experiences, material exploration, quality, form-giving...
b. The Economy
Marketing, entrepreneurship, economic sustainability, networking, efficiency, functionality, communication, financial independence, local economy, circular economy, industry, professions...
c. The Community
Social cohesion, civilization, ergonomics, shelter, tolerance, refugees, comfort, education, health, dialogue, exchange, politics, culture, awareness building, communication, extremism, food...
d. The Future
Climate change, biodiversity, artificial intelligence, automated systems, digital privacy, collapsing political systems, extinction, lack of resources, survival...
MENA Design Research Center welcomes you to express your opinions, engage on our social media channels, and be part of the Beirut Design week 2017 theme. Participation is open until March 10
th
. To apply please fill out an application form on our website beirutdesignweek.org and a team member will guide you through the process.