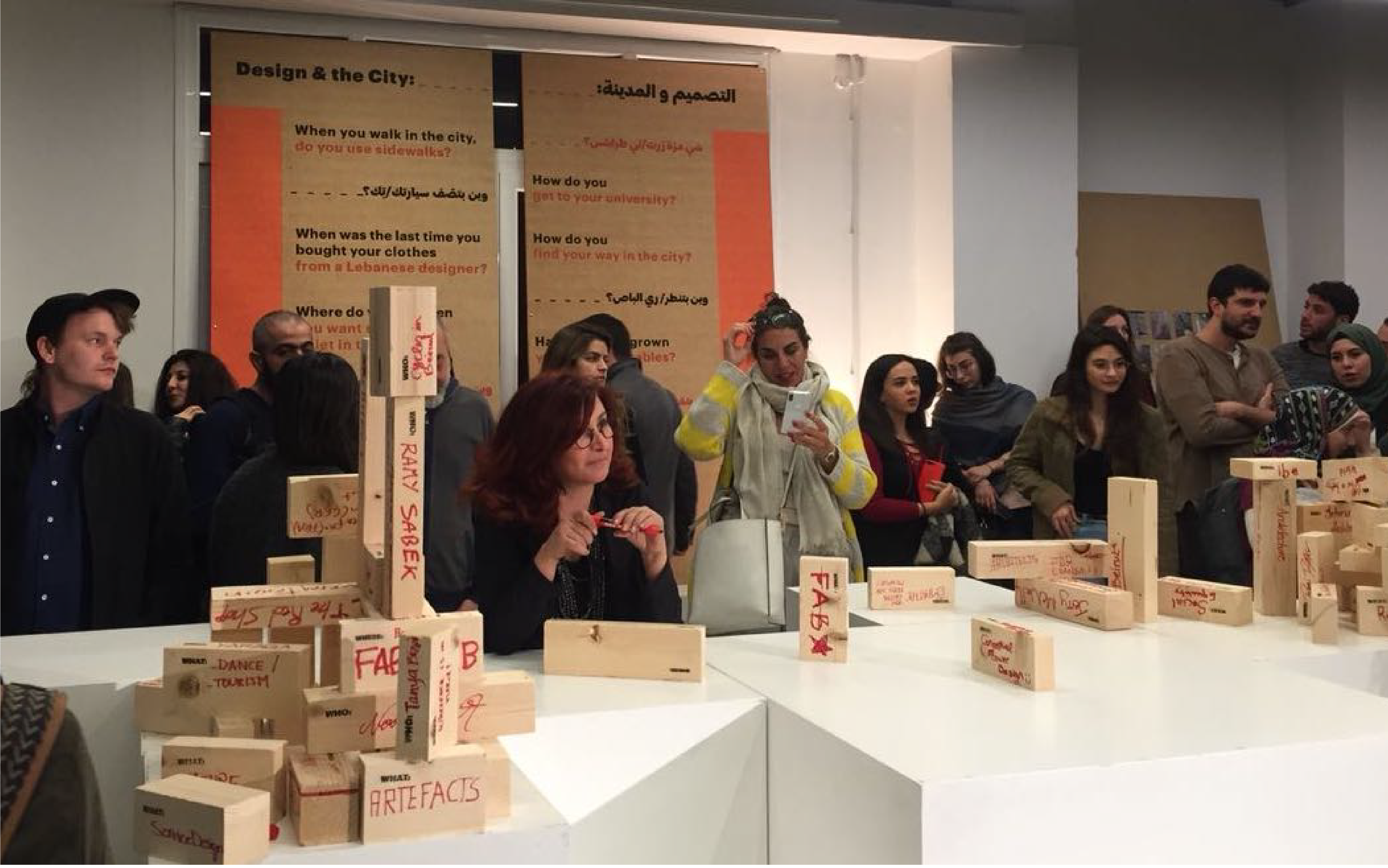 BDW2018 OPEN HOUSE
February 8, 2018
More than 140 attendees from different sectors: design, architecture, charity, business and consulting, technology, education, publishing, and media, attended BDW2018 Open House on Thursday, February 8, at antwork. 
During the Open House, we launched the new theme Design & the City:______" 
This year, our approach focuses on four priorities to build on a more sustainable platform:
Participatory, we aim to provide the opportunity for everyone to join.

Collaborative, we encourage joint efforts of the designers and other stakeholders, activists, environmentalists, artisans, entrepreneurs, food experts, technology consultants, and researchers, etc... 
Decentralized, we expand our reach beyond Beirut, to other cities in Lebanon.
Human-centered, we support conscious design that is responsive to human activity and needs in the city.
Under this theme, we are inviting our community to consider the transformative role of design in every aspect of life in the city, from public spaces to the smallest detail in the interior of our homes, offices, and places of recreation, and "to bring forward your own visions of how your practices can contribute to good governance, social inclusion and environmental justice." 
During the event, we also announced for the BDW2018:
The BEIRUT DESIGN WEEK will be held between 22 and 29 June 2018. 
Open Call for PARTICIPATION will be announced on March 1, 2018.
The applications for our INTERNSHIP program close on February 28, 2018.
We will keep you updated as we have more program information to share.
#BeirutDesignWeek #BD2018 #DesignAndTheCity.