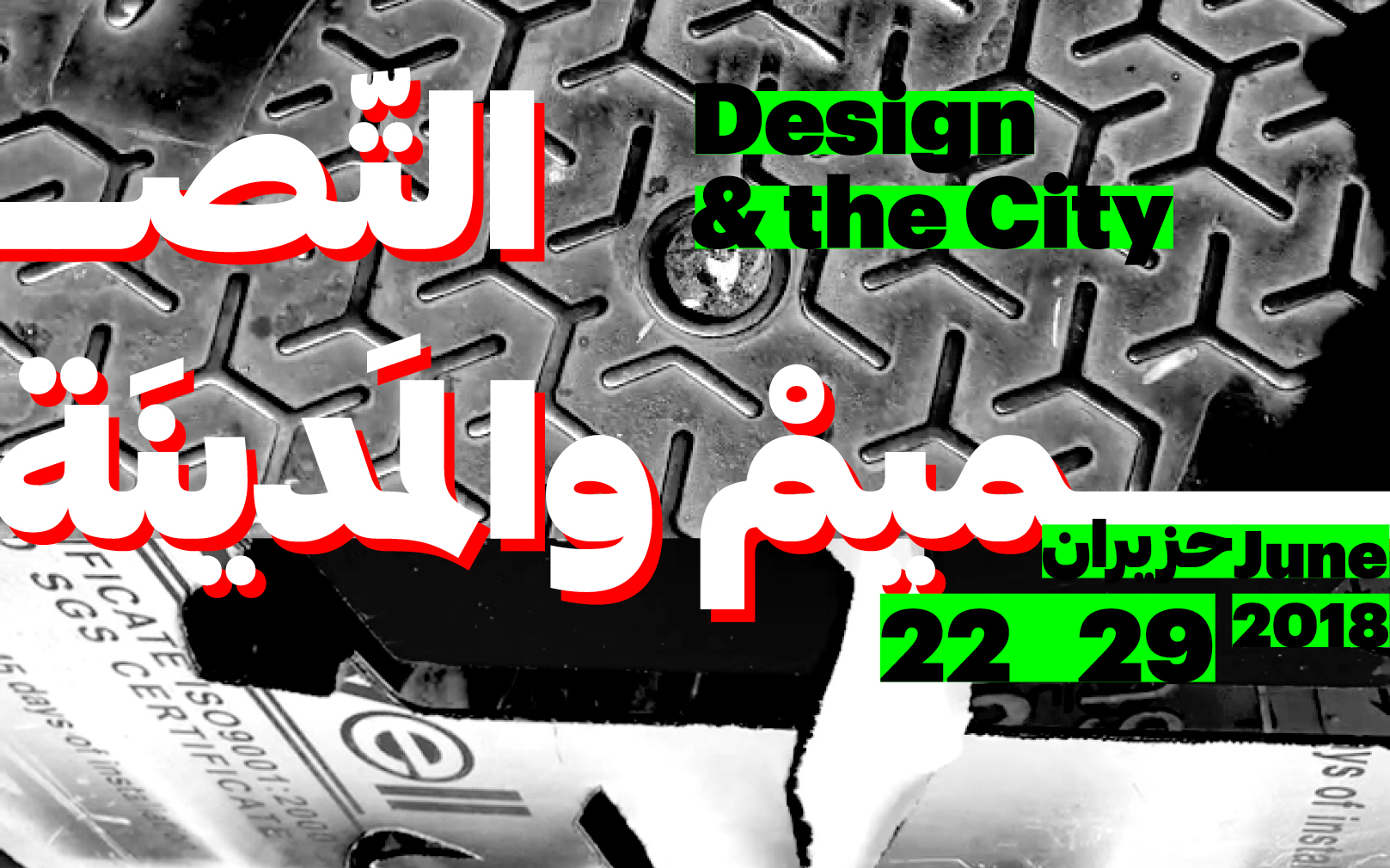 BDW2018 Visual Identity
BDW 2018 – Design and the City
"Was this here yesterday?'
"In my 10 years of living here, I have never seen this before"
These phrases are abundant. As people living here, we are constantly surprised at how Beirut manages to transform itself overnight, like an autonomous ecosystem, and surprise us time and time again. 
This city's lifespan cycle is short, fast, dynamic and constantly in motion. Most cities look the same for many years without much change, and in most cases cities are governed by the built form rather than the people that inhabit it.
In a matter of months and sometimes even weeks and days, the same street in Beirut can become flooded with new interventions and others abandoned once the (e)motions of the people are displaced. 
This year's Design Week celebrates the motions and changes of our city with its new visual identity. It boasts with contradictions, movement, boldness, chaos, and freedom of inputting and morphing, which is inherently unique to this place. This year's identity is dynamic rather than static, as we use hundreds of diverse short video-footages as a backdrop. Hidden patterns, lost textures, subtle ornaments, traces of people, details of the streets, are all part of a collage of bustling motion.
With this freedom of imprint that is very rare to find in the world, we invite designers, , practitioners, educators, enthusiasts of design, creatives, activists, writers, students, and everyone else to consider design's transformative role in conceiving the urban space in such ways that express our needs, desires, and dreams as inhabitants of the city.