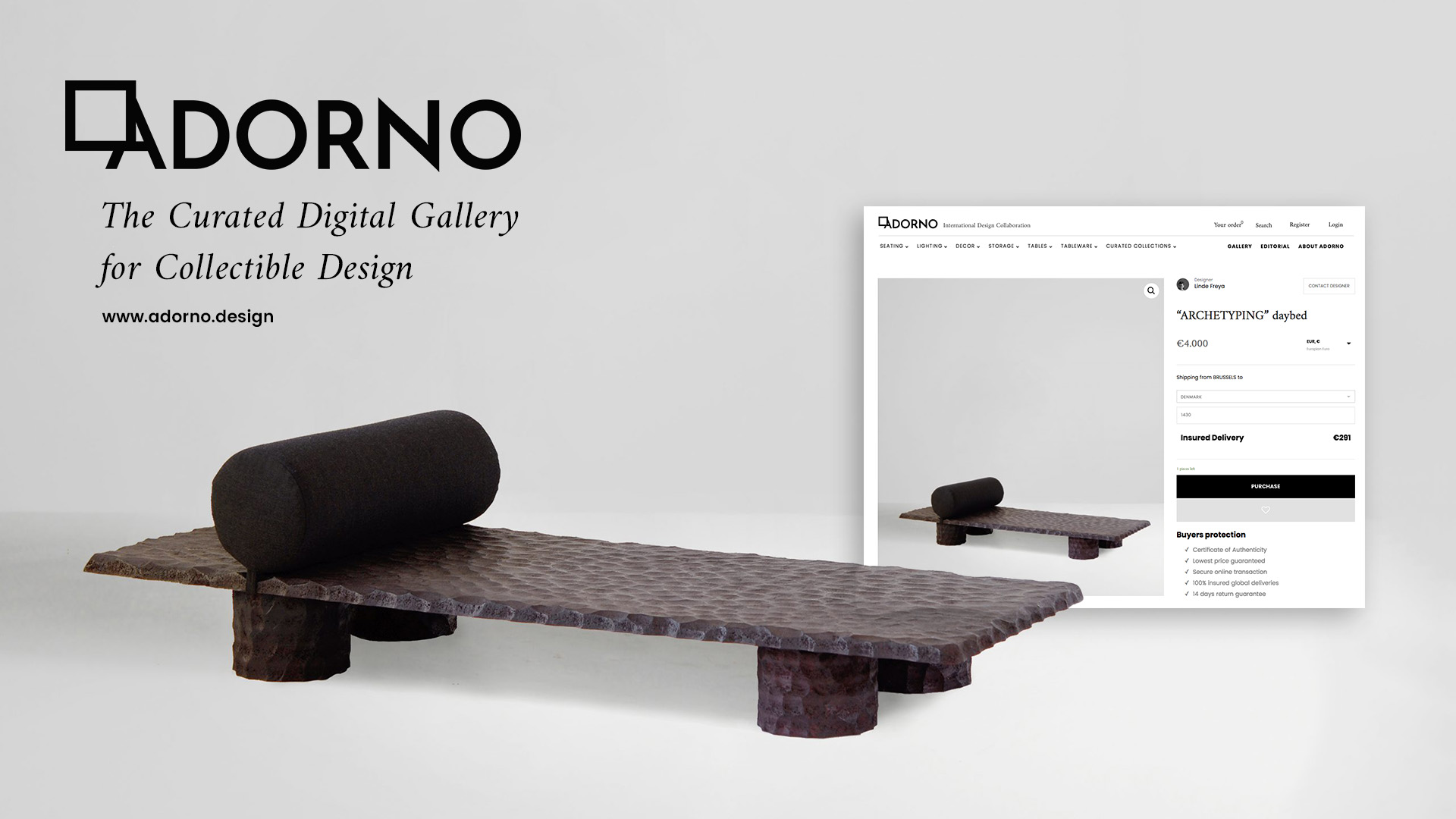 INDEPENDENT BEIRUT EXHIBITION
IN PARTNERSHIP WITH ADORNO AND FABRACA
Every year, Beirut Design Week shines a spotlight on independent and emerging regional designers, giving them a platform to present their work to the local and international design community. Since 2012, many designers who have shown at the opening night of BDW have gone on to become major names on the design scene, both in Lebanon and worldwide.
Bigger and bolder in scope than ever before, our 2018 opening-night exhibition will be one of the headline events of BDW, giving featured designers an unparalleled platform to present their products and ideas to the Lebanon design audience, leading industry experts, global design media, and thousands of design lovers from across the world.
For this year's exhibition on 22 June, BDW has joined forces with Adorno – an international digital gallery and sales platform for collectible design – and local manufacturing company Fabraca Studios, giving participating designers the chance to feature in Adorno's first curated Beirut design collection, as well as technical and manufacturing support from Fabraca Studios.
PARTICIPANTS 
Abdo El Moudawar
Marc Abdallah
Zeina-Bacardi Sakr
Corinne BouAoun
Elio Tayeh
Rita Kettaneh
Toofic Matta
Youmna Geday
Wyssem Nochi
Marianne Sargi / Zeina Aboulhosn
Christian Zahr
Paola Sakr
Thomas Trad
Maria Kassab
Coco Exotico
TARA & TESSA
Amer Madhoun
Nour & Maysa Saccal
Amr Sallakh
Stephy Ibrahim
Sirene Abiad & Sara El Samman
Janine Akl
Nour Makke
Amer Madhoun
Adrian Muller
Stephanie Bashir