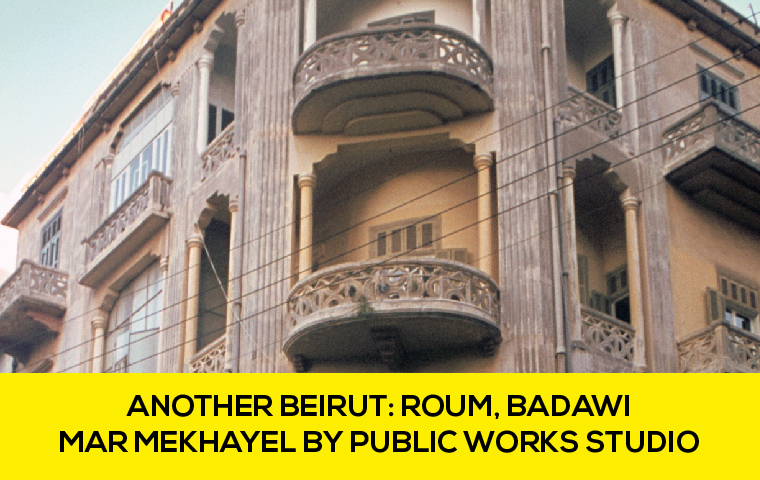 ANOTHER BEIRUT: ROUM, BADAWI, MAR MEKHAYEL
BY PUBLIC WORKS STUDIO
WEDNESDAY, JULY 3, 2019

5:00 - 7:00 PM
The tour walks through a relatively well-preserved urban fabric that has seen little changes over the past few years where the tiny alleys and the many staircases have been and still are the main social spaces of the residents.
The tour follows the economic changes of Mar Mekhayel street since 2006 that have led to a significant increase in land prices in the adjacent neighborhoods of Roum and Badawi, accompanied by an aggressive take-over of private investors over increasing numbers of properties and contributing to attracting upper class, short-term residents while pushing out the older, lower-income residents that have historically settled in the neighborhoods due to their convenience and affordability. The tour will be given in the Arabic language. Bilingual neighborhood pamphlets will be made available at BDW's Starco venue
Meeting Point: Saliba Market, Armenia Street
ABOUT THE ORGANIZER:
Public Works is a multidisciplinary research and design studio that engages critically and creatively with a number of urban and public issues in Lebanon.