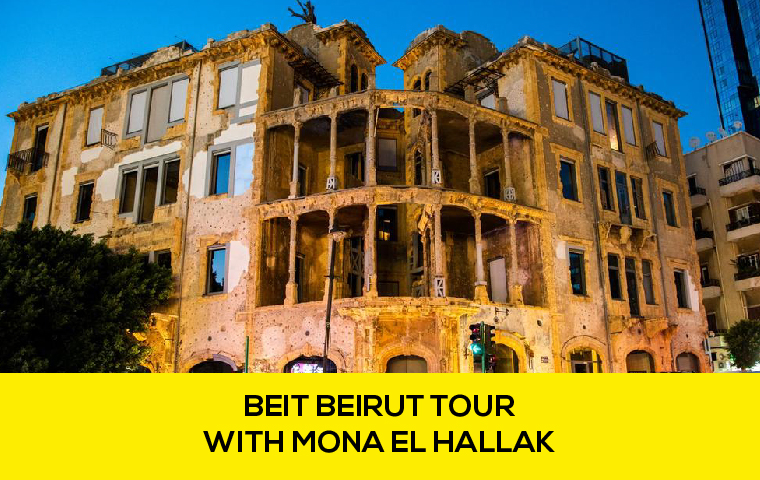 BEIT BEIRUT TOUR
WITH MONA EL HALLAK
THURSDAY, JULY 4,2019

4:30 - 6:00 PM 
A tour with Mona El Hallak inside the Beit Beirut Museum, a restored landmark by Architect Yousef Haidar.
Meeting Point: Beit Beirut
ABOUT THE ORGANIZER:
Mona El Hallak is a Beirut-based architect and heritage preservation activist, a graduate of the American University of Beirut (AUB) and Syracuse University – Florence Program.  In January 2017, she joined AUB as the director of the Neighborhood Initiative that aims to mobilize the full power of AUB for the public good in Ras Beirut, promoting the neighborhood's livability, vitality, and diversity through research and outreach activities. She led several heritage preservation campaigns and succeeded in saving the Barakat Building—now Beit Beirut, a museum of memory and a cultural and urban center for the city. In 2013, she was given the Ordre National du Mérite au grade de Chevalier from the President of the French Republic, in recognition of her work and achievements in preserving the architectural and cultural heritage of Beirut.