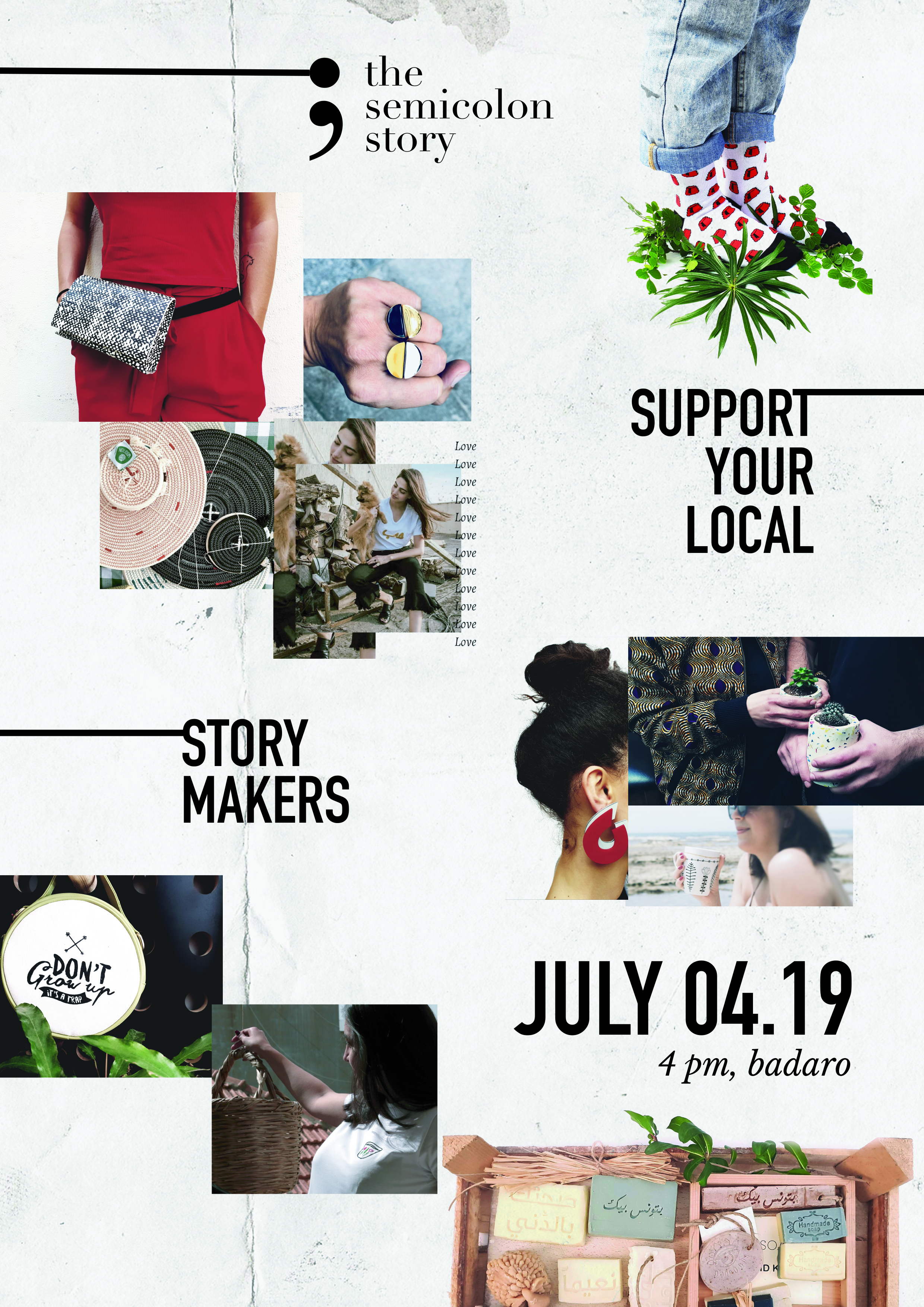 LOCAL MAKERS by The Semicolon Story
Open Studio
Badaro, Beirut, Lebanon
+961 3 741 125
www.thesemicolonstory.com
info@thesemicolonstory.com
The Semicolon Story is a concept store with an indie artsy feel. The store features local designers in the product, jewelry, bags, kids, home deco, dolls, clothing and holistic design  elds. The store experience has a casual design vibe, reminiscent of the stories behind the making of the featured products.
LOCAL MAKERS
The Semicolon Story curates local designers to deliver a truly unique shopping experience. Enjoy learning about the muses and motivations of our story-makers as you peruse their gorgeous designs, and the stories that go with them.
Featured designers include: Jean-Paul Fares, Margherita, Sacoche leather works, Sam, Sikasok, Sopure, Standout, & Wootton.
From date
04/07/2019 16:00:00
To date
04/07/2019 19:00:00