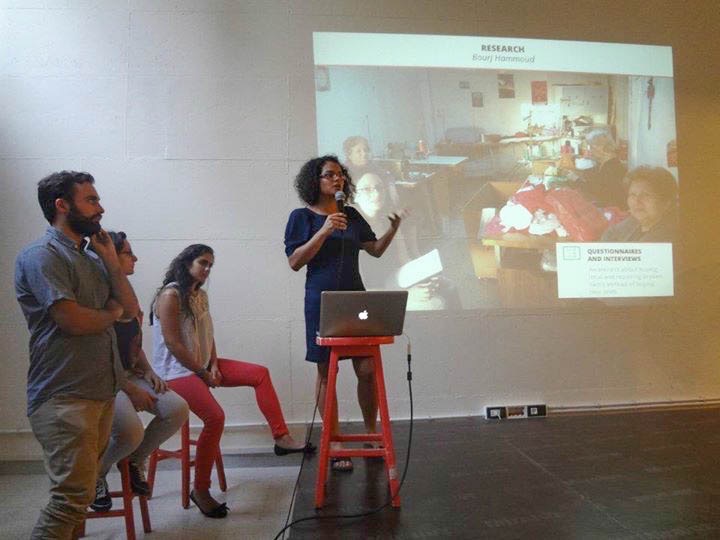 DESMEEM
DESIGN & MIGRANT INTEGRATION
Recently, the secret has been let out: Migrant workers in Lebanon have been treated with the least degree of humanity possible. These designers spent hours taking to Lebanon's foreign helpers and developed workshops in order to understand exactly how they arrive in Lebanon, what they are promised and what they actually are delivered. This talk will have an emotional impact on viewers.
DESIGN & URBAN SPACE
How can the urban infrastructure be redesigned based on the input and behaviors of the city's inhabitors? How can designers use their input to create solutions that can be easily adapted by the Lebanese culture? Who are the stakeholders involved in such a project when the government is not directly involved? These are some of the issues that will be tackled by our team of designers and architects who roamed the streets and mapped Beirut for three months to get to their design solution; which they will share with you.
DESIGN AND GENDER
Probably one of the biggest taboos, those who do not conform to Lebanon's socially accepted sexual orientation are not provided the same rights as other humans. Respect and understanding is scare, and those who can help are few or hard to reach. Design can help breach those gaps and create links for a healthy community, free of prejudice, ignorance and disrespect.
DESIGN AND CREATIVE EDUCATION
The transition for children from kindergarden to primary school is a very critical phase in their decelopment. Kindergarden is when a child explores creativity through all the senses, their surroundings and their bodies. They have a certain degree of discipline but are generally free to be themselves. In the first grade, this scenario changes entirely, they have to sit in a confined space for over 7 hours and are forbidden to move except through permission for specific reasons. They become very agitated and cannot concentrate. How can designers solve this problem?
DESIGN AND DISABILITY
Disability is a taboo issue in Lebanon. People who are disabled are not integrated in society, in fact they are shun away in their homes and ignored on the streets. By developing various research methods to understand their needs and pinpoint the critical problems in this dilemma, these designers realized that in order for disabled people to be an integral part of society, they have to contribute with their abilities. Find out what they suggested as a solution.
DESIGN AND SUSTAINABLE CONSUMERISM
Sustainable consumerism is a wide topic, it involves everybody in the community from children to the elderly. Finding smart ways to change social and cultural daily behaviors in not an easy task, yet designers find ways to make it more fun and engaging. The idea is not to stop the unstoppable or to start the impossible, but to use existing platforms and incorporate the waste back into the cycle by design. This is not just another recycling project, it's a whole new system!
DESIGN AND ENERGY
Electricity cuts are a daily dilemma in Lebanon and simply put, it's accepted as a fact of life. However, the increasing fees to cover generator subscriptions and running fees added to an already high electricity bill has become outrageous to the average person. Moreover, people always seem to question how much energy they consume and how it relates to their bill. What can the solution to this problem be when relying on the government is simply not an option?
DESIGN AND PERSONAL FINANCE
To a designer, there are few things that are less interesting than financial issues and money management. Most of us are not well equipped to handle this issue that we all face since the day we receive money from our parents to the salaries we get paid by employers. These three designers went in every nook and cranny interviewing and developing workshops with teenagers in Beirut in order to understand their spending habits and the problems they face with money. Could there be a user-friendly and interactive solution to all this? Can technology help us restructure our income and save for a specific goal?