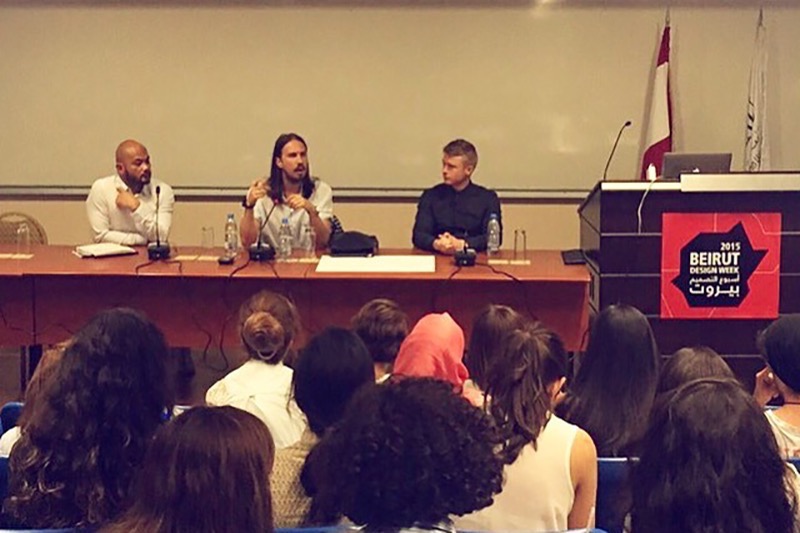 LAU: Fashion Talks
A selection of top fashion experts gathered for a series of exciting presentations on innovations in fashion knitwear, the future of fashion entrepreneurship, and the development of the Fashion industry in the Middle East.
"From Alleyway to Runway: Innovation in Fashion Knitwear" by Kevin Kramp
 A step-by-step description with projected slides of Kevin Kramp's process of designing innovative fashion knitwear, from initial inspiration and research, to sketching, designing, machine swatching, and photographing of final garments.
"A Seminar on Creative Entrepreneurship" by Stefan Siegel
"The story of NOT JUST A LABEL (NJAL), a start-up that launched in 2008 and took the fashion world by storm. NJAL's founder, Stefan Siegel, highlighted the development of the company, as well as the future environment creative entrepreneurs will be facing."
"Taking Fashion Forward in the Middle East" by Bong Guerrero
FFWD was developed to address a need identified in the Middle Eastern market – a fashion movement or platform that would celebrate the best regional couture and ready-to-wear designers while fostering discussion, debate and development of the fashion industry from a trade perspective. Through FFWD, designers were able to showcase and be part of a larger eco-system which was generating visibility, exposure and stability for our region's bourgeoning fashion industry.