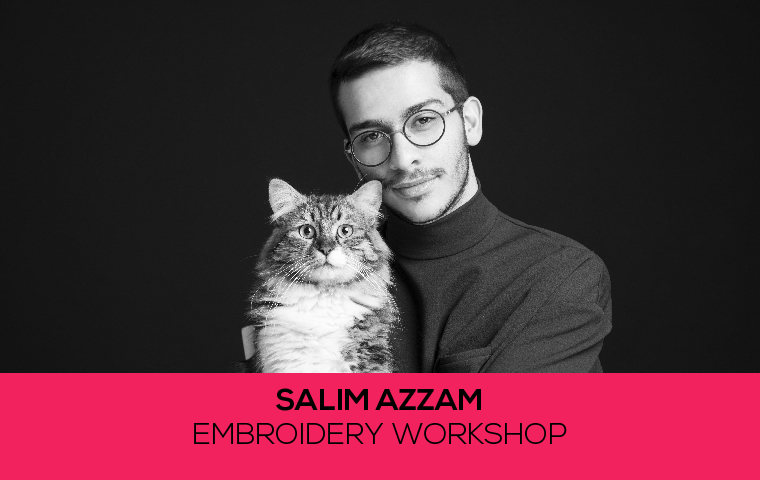 EMBROIDERY WORKSHOP
BY SALIM AZZAM
SATURDAY, JULY 6, 2019

11:00 AM - 2:00 PM
AT STARCO
Come join us and learn how to embroider in our upcoming embroidery workshop.
The women will be coming down from the village and will be teaching you basic skills and techniques for you to be able to share your own stories through this traditional skill.
The workshop will be held on Saturday, July 6th from 11 am till 2 pm at STARCO. We welcome both beginners and intermediates.
Workshop Fee: 60 USD
You will be equipped with your very own embroidery kit. 
Salim Azzam is a Lebanese Fashion Designer, storyteller, and illustrator.  In 2016, he created his own socially conscious brand that gathers together a community's creative skills and stories into one dream. The pieces are hand-crafted and embroidered by women from mountain villages in Lebanon, that expertly work threads into patterns and pictures, it harnesses local talent, tales and traditions to tell stories that are common to our culture, heritage, and humanity.