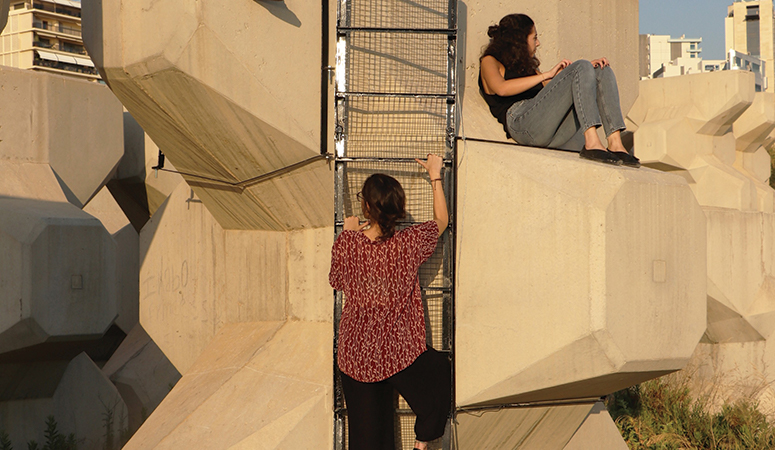 Public Tawleh by Ramzi Alieh
Public Intervention
Bliss Street, Beirut, Lebanon

ramzi.alieh3@gmail.com
M 
+961 7 857 544


Design by Ramzi Alieh
Curated by the AUB Neighborhood Initiaitve
An Urban Intervention on Jeanne D'Arc Street

Ramzi Alieh is a practicing architect with a vested interest in enabling and creating public spaces.
He has been implementing a series of urban architectural interventions around Beirut, appropriating barriers and activating existing discarded spaces. A graduate of the Pratt Institute in New York, he now lives and works between Boston and Beirut, where he explores the relationship between politics and the built environment.

Public Tawleh
In Beirut, playing tawleh in public is ephemeral. Often made up of an array of plastic seats and mesh stools, the scene is here today gone tomorrow. Acting as a social instigator, the tawleh board sits in the center of this makeshift space. As the game draws to an end, seats and stools are packed and the tawleh board, folded up and stowed, is what remains of a game publicly played.

Public Tawleh aims to provide a permanent infrastructure for a common practice. Utilizing resilient materials and latching onto existing seats, the board presents a constant platform for interactions that are integral to Beirut's socio-cultural identity.

From date
02/07/2019 16:00:00
To date
02/07/2019 20:00:00