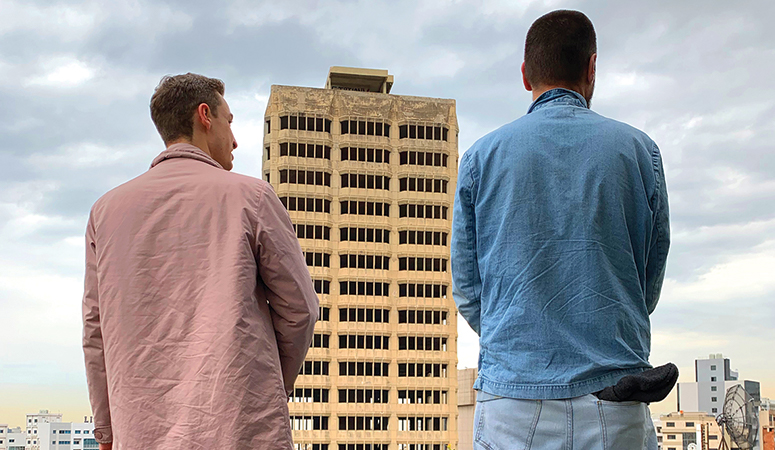 SOUK EL HIVOS
EXHIBITION
Hivos, Design Academy Eindhoven, ALBA and Mansion present "Souk El Hivos", a student investigation into food as a living actor in the Beirut social and cultural context. Come and discover snail sausages, hummus sound, earth lasagna, glass mapping, fish learning, tree talking, soap-car making and more!
SOUK EL HIVOS
MANSION, ABDEL KADER STREET, BEIRUT
JULY 02 | 1:00 to 9:00 PM
JULY 03 | 1:00 to 6:00 PM
Hivos, the Design Academy Eindhoven and the Académie Libanaise des Beaux-Arts led a field research in April 2019 about Beirut food as a living actor in a broader social and cultural context. This youth-led project allowed students to use design thinking and making as a methodology to provide new perspectives on Lebanese food systems. By running immersive investigations and interviews, the students unveiled the nostalgia of Beirutis for a sustainable future. From increasing soundscapes to failing food chains, from lack of public spaces to surplus of waste, each layer of the Beirut urban life revealed its share of nostalgia for the living matter(s). A nostalgia for interactions, a nostalgia for details, a nostalgia for identities.
The exhibition will display the results of this investigation and will consist of film projections and material presentation. It will be presented at Mansion, a formerly abandoned villa in Zuqaq al-Blat, that has slowly transformed, since 2012, into a shared initiative and cultural space, conscientiously maintained by its inhabitants—artists, researchers, architects, activists, bicycle delivers, curators, designers—and by visitors. Mansion itself is an experiment in shared dwelling and creative reuse, the reclaiming of divested or "failed" spaces for new practices of habitation, public access, encounter, and production.
From the content to the host location, the event is a design translation of a Beirut nostalgia into enthusiastic urban realities.
From date
02/07/2019 13:00:00
To date
02/07/2019 21:00:00