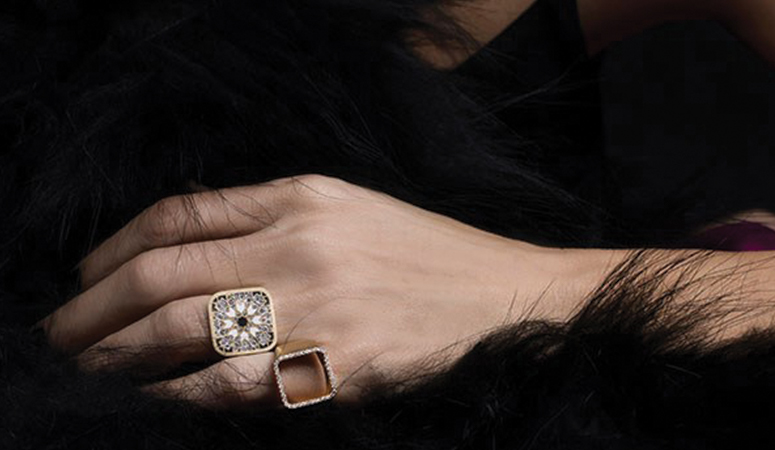 HERITAGE AND HEIRLOOMS by Nada G
Exhibiton
D Beirut, Shell Rd ,Sea Side Street, Beirut, Lebanon
+961 81 220 061
Info@nadag.com
www.nadag.com 

Nada G Fine Jewelry creates timeless pieces with a modern edge, made of 18k gold pieces and adorned with precious and semi-precious stones. Each creation is intricately crafted with passion and equaled in doses of time, labor and beauty, all combined.
Nada G designs have had a major impact at showcases in New York, Las Vegas, London and Paris and have been awarded the highly coveted 'JCK's Rising Star Las Vegas' award in 2012 by 'Jewelers Circular Keystone (JCK)', in the US. Nada G Fine Jewelry also received the 'Best Innovative Design Award' for its bespoke 'Fusion Ring' from '2012 Premier Middle East Watches, Jewelry & Pens Awards', and the 'Editor's Choice Award' for
her bespoke jewelry piece 'Crawl' from 'International Jewellery London' (IJL), the UK's most established premier jewelry trade event.

HERITAGE AND HEIRLOOMS 
A nostalgic cocktail featuring limited edition jewelry pieces as part of the 'Heritage and Heirlooms' collection. The collection is inspired by the heirlooms Nada Ghazal saw being passed on from one generation to another.
From date
03/07/2019 18:00:00
To date
03/07/2019 22:00:00