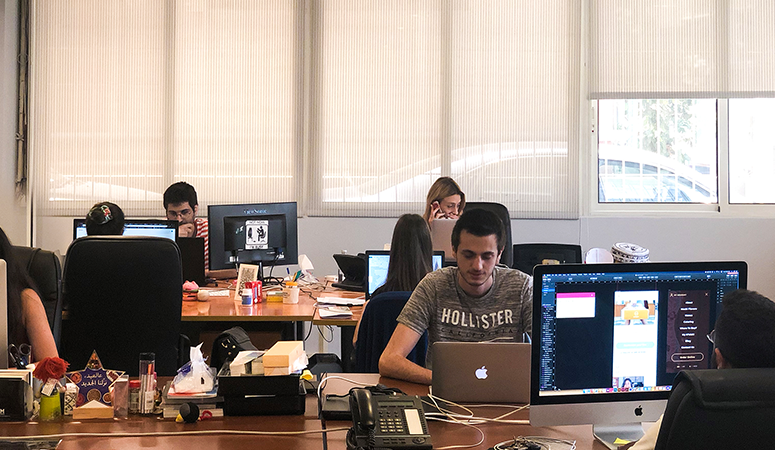 A BLINK IN TIME by DAY•DREAM
Open Studio
Amaret Chalhoub, Wella Street,
Azar bldg, Beirut, Lebanon
+961 1 891 517
www.daydream.com.lb info@daydream.com.lb   
Established in June 2012, DAY•DREAM is a hybrid marketing agency powered by an agile team of in-house specialists and a large network of freelance design and communication consultants.
A BLINK IN TIME
Past, present and future intertwine one blink at a time to bring you a personalized vision of the city through the eye of its people. Step into an immersive visual environment built around hybrid experimental installations combining different techniques (projections, animation, illustration, optical illusions...) to experience the city as never seen before. You are welcome to unwind and mingle with us after hours over drinks and music to wrap things up in good spirits.
From date
03/07/2019 18:00:00
To date
03/07/2019 20:00:00