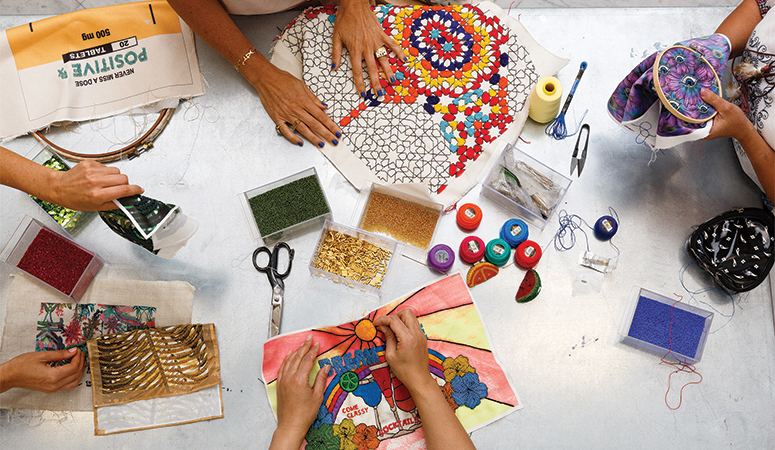 REWIND & REVIVE! by Sarah's Bag
Exhibiton
100 Rue du Liban, Achrafieh, Beirut, Lebanon
Tel: +961 1 575 585
info@sarahsbag.com
www.sarahsbag.com

As both a fashion label and a social enterprise, Sarah's Bag creates one-of-a-kind luxury handcrafted bags and accessories that empower both the women who make them and the women who wear them. The signature handwork the label is known for is meticulously crafted by a team of over 200 artisans, among whom are female prisoners, ex-prisoners and underprivileged women in Lebanon. Sarah's Bag is on a mission to keep traditional techniques alive and fresh by using them to interpret modern designs.

REWIND & REVIVE!
The SB event for Beirut Design Week will be a showcase of our past collections that revolved around the theme of nostalgia. We will also create a look and feel that evokes 1970s Lebanon (our selected nostalgic era) with staff dressed up, simple old school snacks and 70s music.
From date
03/07/2019 15:00:00
To date
03/07/2019 20:00:00