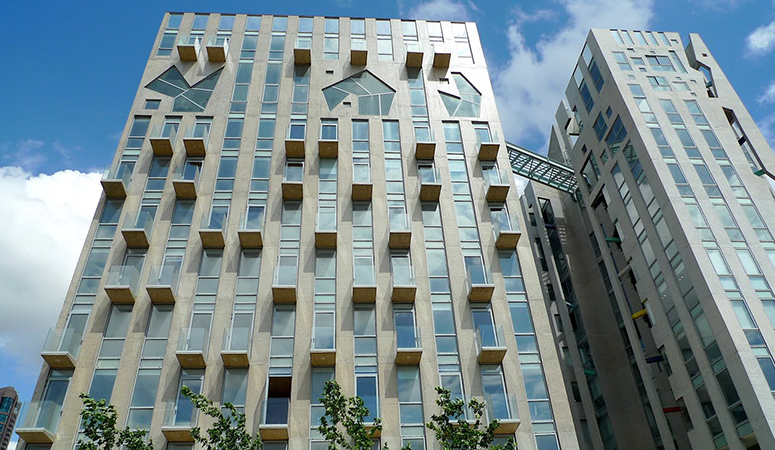 L'HOMME DE RIO by Bossa Nova
Screening
River Side, Sen El Fil, Lebanon
bossanovabeirut.com

Tel: 01 500 522
Bossa Nova Beirut is a newly opened urban designed hotel, located in a calm area of Sin El Fil. The hotel distinctive architecture blends graceful columns with playful variations in window shapes and silhouettes, reflecting the hotel's character: progressive, smart and with a charming nonconformist streak.
Largely original and made to measure, elements of the interior focus on honest materials such as wood, concrete and metal, with a clean, streamlined aesthetic. Here, natural light is the protagonist, maximizing the feeling of space and connection to the outdoors. 
The hotel restaurant and bar, Alma, offers a variety of delicious South American inspired and international dishes, paired with local and Latin American wine.
L'HOMME DE RIO
That Man from Rio, starring Jean-Paul Belmondo
Directed by Philippe de Broca,1964 (French with English subtitles).
Enjoy a unique end to the Jisr el Wati BDW day, with our outdoor film screening in the tranquil terrace of Beirut's newest design hotel.
Bossa Nova Beirut. Food and drink available from the onsite ALMA restaurant & bar.

Complimentary welcome Zaatarinha/Caipirinha & light bites! Full menu also available.
From date
03/07/2019 19:00:00
To date
03/07/2019 21:00:00