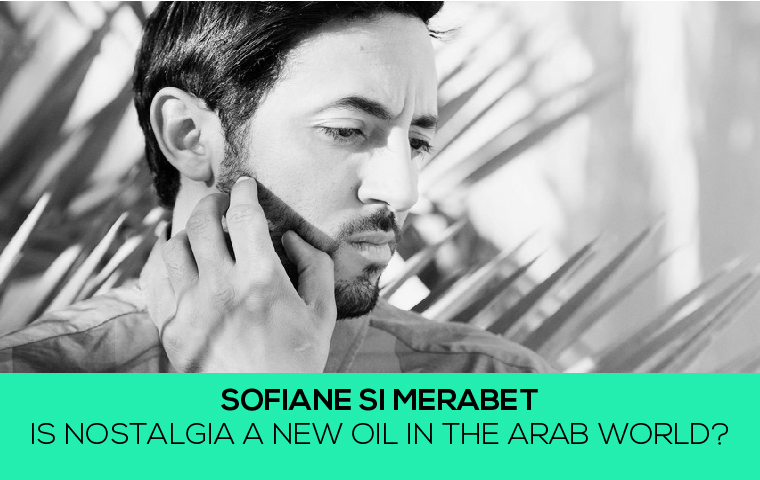 IS NOSTALGIA A NEW OIL IN THE ARAB WORLD?
BY SOFIANE SI MERABET
WEDNESDAY, JULY 3, 2019
7:00 - 7:45 PM
AT STARCO
Nostalgia is often described as a sentiment or an emotion. At a time when multiple questionings are raised around Arab identities, we observe that Nostalgia is becoming a specific trait of modern Arab cultures. Migrations and political conflicts have contributed to spreading that "it was better before". Is "Nostalgia for losers"? Through the "future of nostalgia," we will travel through times and spaces to see that Nostalgia can be used as an adaptative way to build tomorrow both in the diaspora as in native societies.
Sofiane Si Merabet is a real cultural cartographer. Travel-obsessed and polyglot, Sofiane has always been involved in projects reflecting on Plural identities and Nostalgia. From TheConfusedArab, a  digital platform, Sofiane explores the "future of nostalgia" concept. The Confused Arab was part of Dubai Sikka Art Fair 2017 with the "Hammam Tomorrow' installation which was also showed in P21 Gallery in London. In 2018, Sofiane continued his creative work on multiple identities, nostalgia, and art through "Hawa city" installation as being exhibited in Hafez Gallery in Jeddah. This French-Algerian built his career by leading Marketing for L'Oreal and LVMH between Paris and Dubai and is now heading Karta, a consultancy agency specialized in using and leveraging heritage and culture to create business opportunities for clients such as Cartier, Gucci, Tiffany, and Co and Coty.