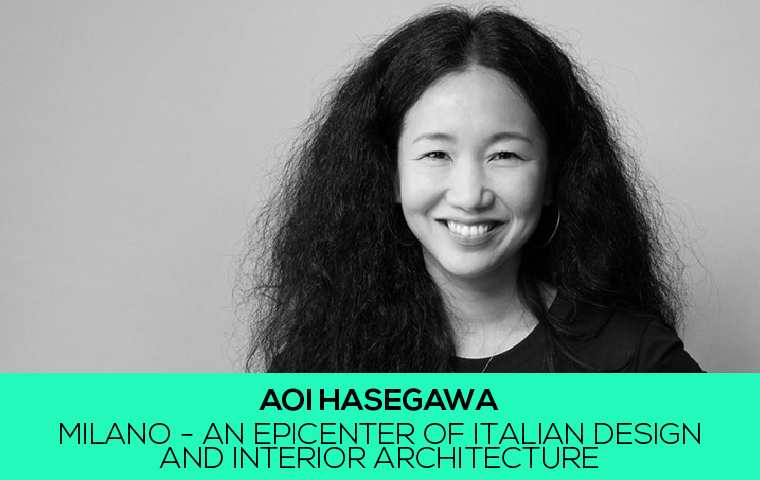 AN EPICENTER OF ITALIAN DESIGN AND INTERIOR ARCHITECTURE
BY AOI HASEGAWA
SATURDAY, JULY 6, 2019

4:00 - 4:45 PM
AT STARCO
Milan is an epicenter of innovative Italian design and Interior architecture. The lecture showcases various creative projects in Milan and also interesting tendencies in the world.
AOI HASEGAWA
Course Leader of the Domus Academy Master in Interior Design
After earning bachelor's and master's degrees in Architecture and Building Science at Tokyo Metropolitan University, Aoi Hasegawa launched her career as a set designer at Fuji Television Network in Tokyo, where she designed sets for Japanese and international musical acts. In 2005, Aoi moved to Milan and earned a second master's degree at Domus Academy. Since 2006, she has worked with Domus Academy, first as a project assistant and tutor and now as program leader of the Master in Product Design and Master in Interior & Living Design course. She also collaborates professionally with various companies and studios in the fields of product, interior, and strategy design.